Est. July 2018
Black Knight
Reminiscent of a premium cologne, Black Knight will leave its mark in the memories of anyone who catches your scent. It is an organic, essential oil union of lavender, citrus, berries, sandalwood, and rum spice.
Black Knight Testimonials
I'm all about the Holy Grail oil, but the Black Knight oil does not disappoint, actually, I can't imagine any product from Kingsmen being less than awesome. Black Knight is a fantastic oil, leaves my beard feeling hydrated and shiny without feeling super oily! The scent profile (to me) is very refreshing and clean, that out of the shower type scent, just better:) It's not an overpowering scent, it's probably strong enough for most people though. If anyone reading this is on the fence about this oil, don't be, it's a quality product with amazing all natural ingredients, you'll be glad having it on your beard shelf. I've been wearing it for the past couple of days and I'm really digging this scent:)

Jason R. Webb
I purchased Black Knight Oil and Balm. Let me start by saying the Presentation of the package i received was outstanding! Now as far as the Scent goes i give it an 11 out of 10, it smells cologne like and My Girl loves it. Thirdly and possibly most Important, Its a top notch Quality oil and recommend to anyone looking for a good quality and Nicely scented oil. Looking forward to trying Holy Grail

Tyler Lyons
Est. June 2016
Chainmail
Chainmail is a bright, summery blend of citrus essential oils. Bound to be one of your favorite Kingsmen scents, Chainmail's refreshing bouquet keeps you smelling freshly-showered all day without an overpowering fragrance.
Chainmail Testimonials
I can't get over how chainmail smells exactly like skittles and I love it! It's straight skittles crammed in a jar for weeks to let it sit and smell the jar up that's exactly what chainmail smells like. If you love candy scents or skittles like I do you're gonna love this beard oil! Not only does this smell like skittles, but it's awesome great natural ingredients, it's light oil and conditions my beard well cause it's natural oils with skittles essential oil. Awesome product would buy and recommend to candy and skittle lovers alike!

Jose
When I first opened my first impression of the scent was just like fruity pebbles cereal. Thinking I was crazy, I asked my wife and without any hints of what the oil was supposed to smell like she said fruity pebbles. It is a citrus scent but it's a sweet citrus smell. If that was the intent, then we'll done! If it wasn't, then I'm pleasantly surprised! The oil is great in beard and really helps my beard look great all day.

Joe
Est. May 2019
Dragon
As a more subtle cologne scent, Dragon uses patchouli essential oil to invoke warm, earthy notes while calling on hints of incense and campfire.
Dragon Testimonials
Dragon has a strong and unique smell - imagine sitting by a campfire in a forest. It is a warm and sharp scent that I can only describe as woody/earthy mixed with black pepper.

The product itself is the same high quality as all the others, it goes on easily and doesn't leave my beard feeling greasy.

Eric Taylor
I ordered the Beard Balm sample pack as a first time customer to see what the fuss was all about. After trying all the scents, Dragon beat out all others. Earthy, woodsy, and somewhat spicy; it will be my new everyday go-to for the office. And Kingsmen beard balms are definitely the best around.

Jeremy Jackson
Est. June 2016
Holy Grail
Our flagship scent is an ambrosial ode to history's kings and noblemen. The exotic and intoxicating oud wood scent is a time-tested classic cologne aroma that powerful men have worn for centuries.
Holy Grail Testimonials
I received an order through the post from Kingsmen today and instantly felt compelled to write this review. The Holy Grail beard oil is probably the single most beautiful thing I have ever smelled in this life. I started my beard oil journey about a year ago and, through extensive research (and a lot of YouTube Channels) came across the Kingsmen brand. Frank has definitely inspired me (I was growing weary with the same old woodsy/citrus/vanilla scents the European Market only provides) and he has single handedly reignited my love for scents. What he's done with this Oud is create a "million dollar product" and that is not an easy feat. I want to thank Frank again and wish him the best of luck with his business and future success. Thank you for bringing this vision you had into the reality of so many beard enthusiasts.

Michael Rogers
I have tried many beard oils, balms and butters. Many are in my rotation and will always be. I was directed to the Kingsmen by Dan C Bearded on YouTube. A favorite scent segment that had the Holy Grail at #1. "Ooh Whee", the Oud scent is out of this world! Another oil has entered into my favorite rotation. A bit pricey, yes, but that didn't stop me from buying the balm to. The smell can't be matched and all the carrier oils they use are good for your skin and beard. Think about this for a second, Oud is greatly sought after, not to mention, it is probably in the top 7 highest costing essential oils in the world. All that said, I am very pleased with my purchase y'all at Kingsmen and I will definitely be back.




Mitch Evans
EST. June 2016
Kings Court
King's Court is a warm, inviting fragrance with delicious vanilla notes that almost make you want to eat it. One sniff invokes images of cozy blankets and lattes by the fire.
Kings Court Testimonials
Man I Love this scent! It smells So Good!! You can really smell the Vanilla in this which is my Favorite scent. The Oil immediately made my Beard feel and smell great! I got the Balm and the Wash and Co-wash with this scent as well and they are all Fantastic! This is a definite rebuy when it's gone! Love the Packaging it all comes in too. All very Classy looking. Looks Great sitting on my Beard Shelf 😁👍

Mark A. Ensign
While back on a visit to the United States, I picked up some of the Kings Court Beard Balm. It's been the only balm that manages to keep my beard in perfect shape and face hydrated without the dreaded itching. Working in Taiwan its either hot and humid or raining and you definitely need a quality product in your beard . After applying the King's Court Balm you are not left with a heavy oily feeling . The sandalwood, vanilla and rosemary are perfectly accenting each other in the King's Court Balm. This is the ticket for a great looking and clean beard when working abroad in a hot and humid environment.

Justin Hamilton
EST. June 2016
Unscented
Unscented is for the beardsman who prefers to smell a product's carefully selected ingredients rather than added fragrances. This is easier on a sensitive nose and is perfect for those Kingsmen who suffer from allergies.
Unscented Testimonials
I love this oil. I am a blue collar worker who takes his beard to work everyday. I am not always wanting to smell like a night on the town ( as in Holy Grail ) especially when it's a day in the shop. But I do want my beard to stay soft and healthy. This oil fits the bill exactly. I love the way my beard feels. My wife loves the oil as well, she will use it herself on her hair because it is such good oil. I have mixed this oil with Holy Grail for a lighter smell for those in between days. Definitely a great product worthy of a Kingsmen.

David Messmer
Great product. been using this for a couple weeks now with the balm and it gets the job done. I work in a dusty environment and I'll occasionally comb through my beard when i get a break to straighten a bit. No problem combing my beard. Very smooth. My beard continues to keep a soft nice feel the whole day through.

Danny Hazlewood
Est. Mar 2020
White Knight
Using a blend of lemon, sage and lavender essential oils, White Knight has a delicious aroma. It's subtle, clean, sunny and bound to brighten the day of anyone who catches a whiff.
White Knight Testimonials
I actually got the white knight beard oil and butter for my brother for his birthday. He really likes the scent and says the butter is soft and smells amazing. I did smell the white knight also and wow is phenomenal!!!!!

Brandon
First of all I love the soapy cologne clean scent of this oil. It was not overpowering and pleasant. The thing I have to rave on was the way my gray beard felt after a shower and this oil. This is my first Kingsman oil. The oil soaked right in and never felt greasy, and then my beard felt amazing! I don't know why, but it feels different and more conditioned than I've had with any other oil. I'm now ordering more! Thanks Kingsman!

Chad A. Nemecek
Est. Nov 2019
Wizard
Our second most popular scent is tangy, sweet and bright. This blend of blueberry and thyme will wake you up and energize your senses, like an aromatic palate cleanser that keeps you smelling fresh for hours.
Wizard Testimonials
What an amazing scent. The blueberries shine through with this one. The thyme is there to keep it from being too sweet/candy like. The end result is just amazing. I ordered this oil with the corresponding butter and two other items late on a Sunday night. I had an email the next morning saying my order has been packed and is on the way. It was received Wednesday morning - super quick turnaround. I will definitely be back for more.

Patrick
Wow, you guys knocked it out of the park with this one. Probably my favorite scent of all the Kingsmen products. Just got my Wizard oil and beard butter. It's absolutely unreal. The scent is described as Blueberry Thyme and it very may well be. Kinda reminds me of Grape Big League Chew. Odd I know! I'm not the best at describing scents but PLEASE do not miss out on this, it's fantastic.

Ryan
Customer Reviews
Write a Review
Ask a Question
Filter Reviews:
scent
beard
kingsmen
products
balm
subscription
skin
shampoo
smell
things
08/15/2023
Diane H.

United States
Love this scent
My husband usually sticks to the tobacco/vanilla range but we both love this one. Even better on
07/24/2023
Jose P.

United States
Quest is absolutely amazing
The scent is wonderful!!
07/02/2023
Brian P.

United States
Straight manly
This scent reminds me of smoking a cigar in a dusty old speakeasy. Lots of leather, tobacco, juicy greatness.
06/28/2023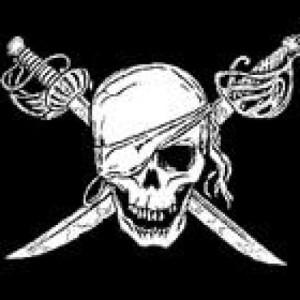 PC
Patrick C.

United States
Great scent!
A must for your beard oil collection!
05/25/2023
Jacob P.

United States
Scent of the month
Amazing smell and always great and fast packaging.
04/04/2023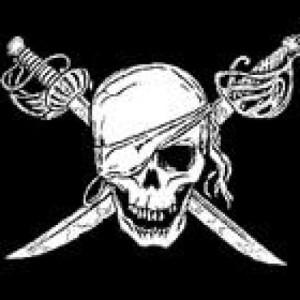 PC
Patrick C.

United States
New Favorite!
Loving this one! Will be ordering more for sure!
04/02/2023
Troy M.

United States
Awesome
Nothing but the best from Kingsmen
03/23/2023
Steve R.

United States
03/06/2023
Craig P.

United States
A Year of Kingsmen
I've had a beard since I got out of the army in 1984. Until recently the best description of my beard would have been feral. My care routine mostly involved shampoo and a pocket comb. When I decide to try growing my beard out, my wife insisted that I explore grooming products. I tried Kingsmen after seeing a recommendation on Twitter. Starting with baby-steps, I ordered the beard oil sampler and was able to find a couple of scents that I liked. When I saw the difference in the look and feel of my beard after using the oil I was hooked. My beard has always been dry and wiry, but just a little bit of oil makes it soft, shiny and so much more comfortable. While Kingsmen was the first beard oil I used, I have since tried several other brands. Even though those others all were highly recommended, none worked as well for me as Kingsmen. None of them absorbed as well, often leaving my beard feeling sticky or greasy. Also, unlike the others, I only have to apply the Kingsmen oil once in the morning and it lasts all day. I still keep things simple. I do use Kingsmen beard butter or balm occasionally, but I use the oil daily. I found that I don't like the way my beard feels without it. As an added bonus, after a year of regular use, my beard is without a doubt fuller and thicker, and the thin or patchy areas have definitely improved. I don't have to spend a lot of time to get a beard that looks, feels and smells great. I just comb a little bit of oil through my damp beard in the morning. Thanks Kingsmen!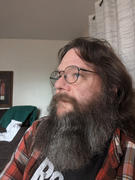 03/03/2023
Brian P.

United States
Refreshing scent
Love the scent of the month offerings. This is one solid smelling oil.
02/02/2023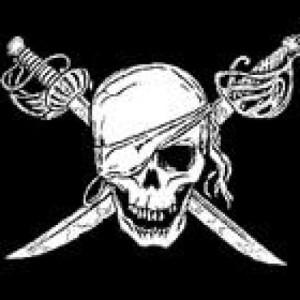 PC
Patrick C.

United States
New Favorite!
Got this one the other day and can't stop using it. I usually try to rotate my many scents but I keep going back to this one. It has a nice clean and crisp scent that seems to last almost all day. A hint of fruit notes is what I smell but not too overpowering.
01/08/2023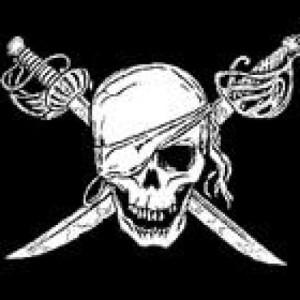 PC
Patrick C.

United States
Top Favorite!
Very clean smell. Leaves my beard/skin fresh. Scent lasts throughout the day too which is a must for me. Will be buying this one again for sure!
01/01/2023
Randall L.

United States
Great smell, great feel
This happens to be in my top 5 of all time on the monthly subscription. Definitely need to bring this one back in rotation.
12/22/2022
Matthew W.

United States
Great sent
I really like this sent ….. flowery notes !!!
12/09/2022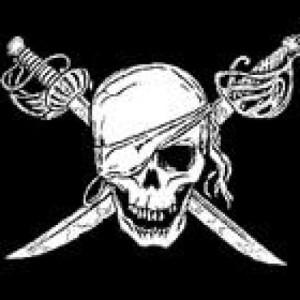 PC
Patrick C.

United States
Awesome scent!
Love this new scent! Fresh and clean. Will be buying more for sure!
12/05/2022
Brian P.

United States
Great oil
Love the beard oil. I use if on my whole face and bald head.
Customer Reviews
Write a Review
Ask a Question
Filter Reviews:
scent
beard
products
beard butter
Customer service
everyone
feel
kingsmen
smell
quality
08/23/2023
Rob W.

United States
Tournament Oil
Oil made my skin and beard soft. Very nice. Scent profile lasts all day.
08/25/2023
Kingsmen Premium
Thank you for the review Rob!
08/21/2023
Jason C.

United States
Best smell yet!
Everyone talks about how great Holy Grail smells (and it does!); but, I liked White Knight even more (got lots of compliments)! THEN I received TOURNAMENT… Kings men's best smell yet! Why? Because in 110°F TX weather the scent smells fresh, clean, and not at all heavy or greasy. As always, Kingsmen makes a quality product that keeps your beard soft and most importantly healthy.
08/25/2023
Kingsmen Premium
Thank you so much for this awesome review Jason!!!
08/20/2023
Carlos G.

United States
"Quest" SOTM Beard Butter
For starters, gotta give a shout-out to Dana and the Kingsmen team! They always go out of their way to accommodate my needs/special requests (me messing up my current address) and then go above and beyond. Awesome customer service, and even better products. I received this neat little gift in the box of my monthly "Beard Butter Routine Kit" - A 2oz Beard Butter jar of the "Quest" SOTM! Wow! It smells so fresh and so clean-clean (sorry, I had to!) - akin to Irish Spring, but if Irish Spring wasn't complete a$$! The melt-down in hand is almost instantaneous and the in-beard feel is spectacular and the scent is just as it is in the jar (as usual). Thank you! And if you haven't yet, pull the trigger and buy whatever you have in your cart. You won't regret it.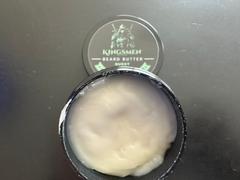 08/21/2023
Kingsmen Premium
Thank you so much Carlos! I appreciate you! These reviews are super important to us! -Dana
07/29/2023
Jason H.

United States
Quest beardbutter
I absolutely love this scent! I loved it the first time around and I was so happy to be able to get more!! Kingsman beard butter is awesome by itself, add Quest as the scent and will feel Royal!!
07/29/2023
Jason H.

United States
Quest+beardbutter
I+absolutely+love+this+scent!+I+loved+it+the+first+time+around+and+I+was+so+happy+to+be+able+to+get+more!!+Kingsman+beard+butter+is+awesome+by+itself,+add+Quest+as+the+scent+and+will+feel+Royal!!
07/21/2023
Mohammed Y.

Saudi Arabia
Quest - Scent of the month
adorable scent you should try
05/24/2023
Mohammed Y.

Saudi Arabia
03/26/2023
Mohammed Y.

Saudi Arabia
Templar knight scent
i think it's a lighter version of Holy grail scent but a little bit fresh totally good scent keep up
03/12/2023
Frank F.

United States
Great Scent
This new scent of the month is great. I like that they brought production back locally. Product is better.
03/04/2023
Mitchell f.

United States
Dagger butter
Smells great and keeps my mustache and beard soft all day.
02/21/2023
Mohammed Y.

Saudi Arabia
02/13/2023
Eric M.

United States
02/02/2023
Brian P.

United States
Great scent this month
The last two scent of the months have been outstanding. Same quality and great unique scents. Home run!!!
01/26/2023
Mohammed Y.

Saudi Arabia
BLACK
it was very good experience
01/26/2023
Mohammed Y.

Saudi Arabia
Customer Reviews
Write a Review
Ask a Question
The scent of the balm matches the excellent scent of the oil! One of my favorites.
Get some control of an unrully beard. And smells great too.
Excellent in nourishing my beard and making it soft.
Customer Reviews
Write a Review
Ask a Question
Filter Reviews:
feeling beard
smell
black knight
butter
scent
beard
I love the lathering action on this Medusa compared to some of the others. It doesn't seem different from batch to batch, but different scents/formulas seem to lather uniquely. The scent is light and floral and it doesn't dry out my beard, while leaving it clean enough to use daily if need be. I use literally a dime size for a 3"+ beard, so a good value.
The smell is great. A nice refreshing sent for a morning beard wash. One of my favorites.
10/17/2022
Paul J.

United States
Don't try another.!
My #1 go to beard wash.! Makes my beard so fresh and so clean.!